What is brand marketing?
Brand marketing is the process of establishing and growing a relationship between a brand and consumers. Rather than highlighting an individual product or service, brand marketing promotes the entirety of the brand, using the products and services as proof points that support the brand's promise. The goal of brand marketing is to build a brand's value – and the company's value as a result.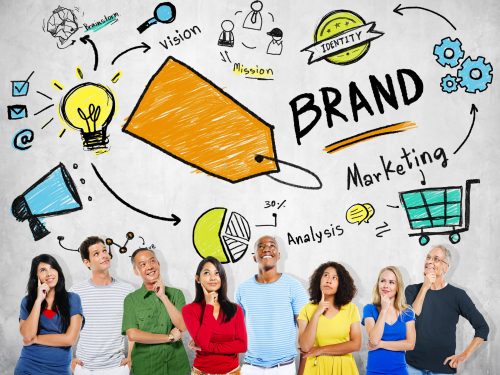 Why is branding important ?
Branding is perhaps more important than ever as marketplaces become more saturated and it becomes harder to make genuine connections with consumers. Branding allows companies to tell their unique stories and shift perception by giving customers something to believe in. It sparks interest, and invites customers to discover, learn about, and establish a memorable relationship with their brand. Rather than specs and features, branding is about what a company stands for – who it is at the core. Branding is about making consumers feel good about supporting a company and establishing an emotional connection. Those that brand effectively create a lasting impression that helps grow advocacy and loyalty among customers for the long term.
How QMega help grow your Brand
We help with Brand marketing to promote your products or services in a way that highlights your overall brand. The goal of brand marketing is to link your identity, values, and your brand is the bridge between your product and your customer.
Brand Marketing
Website Designing
Search Engine Optimization
Social Media Marketing
Email Marketing
PPC Management
Content Writing
Video Production
Let's Work Together!
When connected with us, you aren't growing your business alone. We have your back and put in our best to contribute to the growth of your entire team and organization. So, if you are looking for the right agency that'll help you build a good online presence and bring in more conversions and revenue, we are right here!